About us
It was Dr. B.K.Basu & Dr. Kotnis, the doctors from western medical system have understood, a small Acupuncture Needle can weave the fabric of Health for Human beings (and animals too) and an Acupuncture revolution in India has begun. It was a Medical Mission to China by Indian doctors in 1939 for relief work during Japanese invasion of China, which formed the thread of connection between China and India. Dr. Basu and Dr. Kotnis visited China as a part of Indian representation. After serving Chinese soldiers for 5 years they returned to India and formed All India Kotnis Memorial Committee. Later during Dr. Basu's revisit to China in 1959, he learnt acupuncture and came back to India and spread his knowledge of Acupuncture from W.Bengal.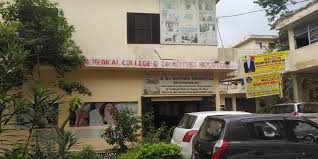 Dr. Kotnis Acupuncture Hospital in Ludhiana
Indian Research Institute for Integrated Medicine
With the efforts of many stalwarts, Acupuncture has taken root in Indian soil and many thousands of people started practicing Acupuncture in India as an alternative therapy. Acupuncture was propagated extensively amongst the masses with grass roots level health workers and medicos, gradually Govt. Bodies, Universities, Govt. Recognised R & D Institutions started Treatment as well as training for more than 7 decades. More than 30 Institutions and 1 lakh practitioners in different states of India are working for years in the field of Acupuncture. But in 2003, Ministry of Health & Family welfare of Govt.of India has given an order based on the recommendations of "Standing committee of Experts" formed by the Government that Acupuncture and some allied alternative therapies can not be recognised as medical system and hence no formal degree or Diploma courses can be conducted . Though the system can be practiced as an alternative therapy by a properly trained Practitioner, this came as a road block to the growth of Acupuncture System in a structured way.
"All India Co ordination Committee for Alternative and Traditional Systems of Medicine" has called for a 2 day National Meet on Acupuncture on 8th & 9th Dec 2013. National Meet on Acupuncture organized jointly by Ludhiana Acupuncture Medical College & Dr. Kotnis Hospital, Ludhiana and Indian Research Institute for Integrated Medicine (IRIIM) Howrah. Prof. Dr. Ram Gopal presided over the inaugural program and steered the technical sessions of the whole meet. It was unanimously resolved that although there are several associations and platforms functional at different levels in India, but urgent need today is to unite all these units and all categories of General Acupuncturists under one umbrella. Accordingly a new All India Organization named ACUPUNCTURE SCIENCE ASSOCIATION has emerged with its Registered office at Ludhiana, Punjab and Head office at Howrah, West Bengal
The primary goal of ASA has been getting Acupuncture System recognized in the country as an Independent System of Medicine.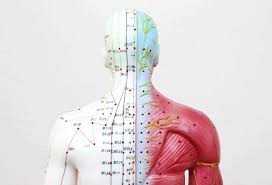 ASA has taken up many national level activities in achieving this goal and as on date, with the persistent representations to the Govt. Authorities along with other organisations,
Finally DHR has taken a policy decision to recommend Union Health Ministry regarding the recognition of Acupuncture as an Independent System of Healthcare/ Therapy (not as System of Medicine). An Apex Committee has been constituted, in Feb, 2019 to consider the request and give its recommendations. Dr.Bakshi, General Secretary has been considered an Apex committee member. While the recommendation of the committee is still awaited ASA continues its untiring efforts towards its ultimate goal in the interest of giving better health to countrymen at an affordable cost to recognize Acupuncture as a System of Medicine.
In 1996, Govt. of West Bengal recognized acupuncture as a system of therapy, established B. K Basu Memorial Research & Training Institute of Acupuncture and appointed doctors at state hospitals .
In 2017, Govt. of Maharashtra has recognized the Acupuncture as a system of therapy and formed Council of Acupuncture (MAC)
Now ACUPUNCTURE SCIENCE ASSOCIATION (ASA) is the largest organization of Acupuncture practitioners in the country having members from 28 Indian States & Union Territories of India and 8 countries in Abroad.